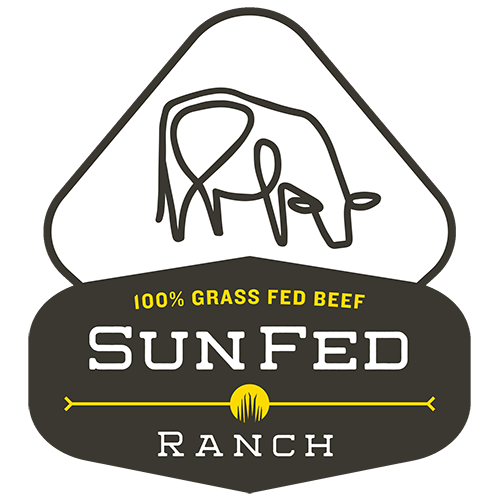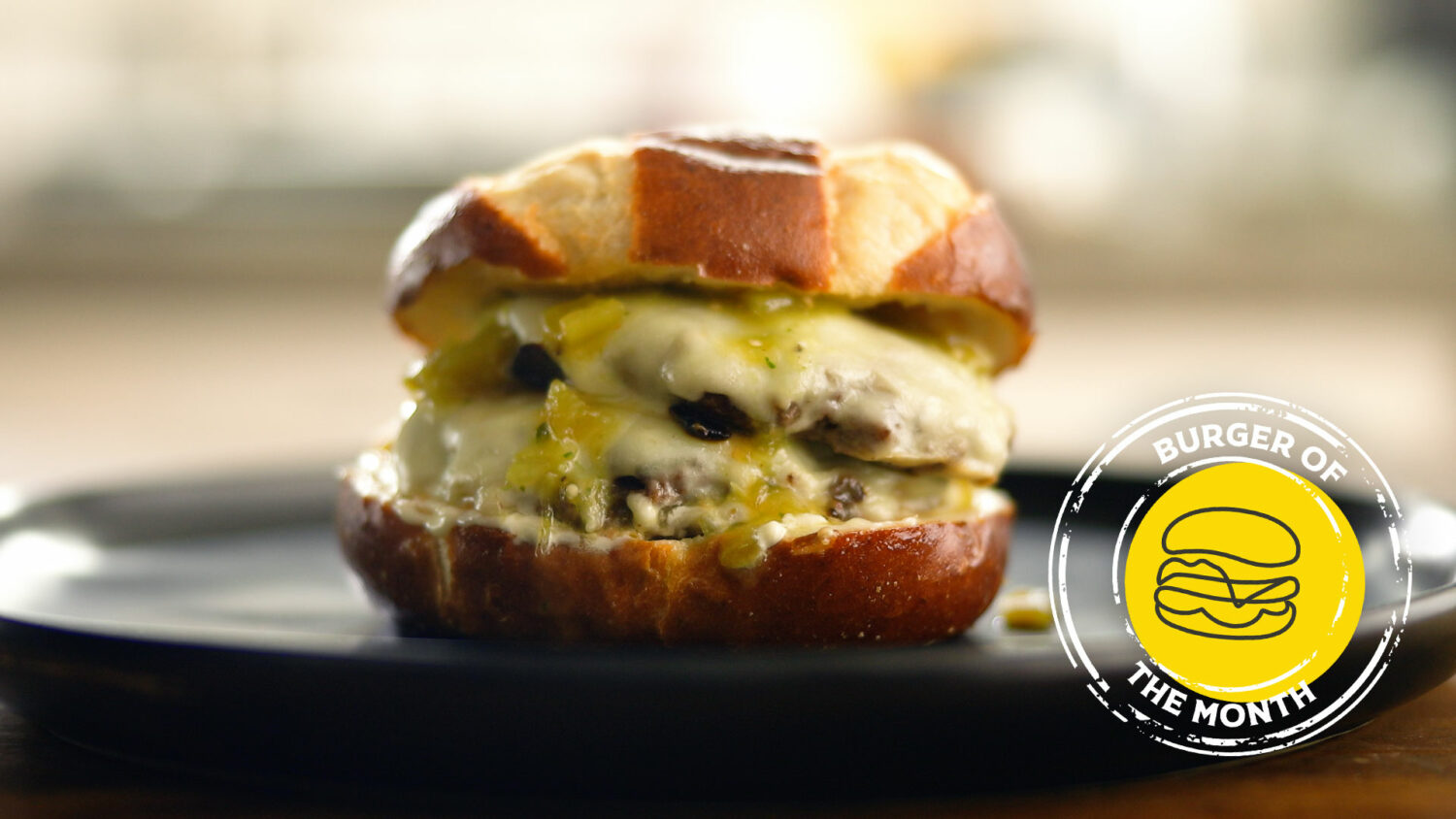 Hatch Chile Smash Burgers
Ground Beef
PRODUCT

Skillet
COOKING
15 Minutes
PREP TIME

15 Minutes
COOK TIME

30 Minutes
TOTAL TIME

4
SERVINGS
Ingredients
1 lb. SunFed Ranch 80/20 ground beef
1/4 cup grated sweet onion
2 Tbsp. roasted, peeled, and chopped hatch chiles, (fresh or thawed)
1 tsp. kosher salt
1/2 tsp. black pepper
1/4 cup canola oil, divided
8 white American cheese slices
4 pretzel buns, split
1/4 cup unsalted butter, melted
6 Tbsp. mayonnaise
6 Tbsp. hatch chile salsa
Instructions
Using your hands, combine ground beef, onion, chiles, salt, and black pepper in a large bowl, until evenly incorporated. Shape into 8 (2 ½-ounce) balls.
Heat a large cast-iron skillet or griddle over high, until smoking. Add 2 tablespoons of oil. Add 2 meatballs at a time, and immediately flatten to ¼-inch-thickness with a sturdy, wide spatula. Cook until bottoms are crisp and deep brown, about 1 minute.
Flip patties, top each with 1 cheese slice, and cook until bottoms are well-charred and cheese is melted, 45 seconds to 1 minute. Remove from skillet, and cover to keep warm. Repeat with the remaining oil, meatballs, and cheese slices.
Preheat broiler to high with oven rack 5-6 inches from heat. Brush cut sides of buns with butter. Arrange buns cut side up on a baking sheet. Broil in preheated oven until toasted, 1 to 2 minutes. Spread each bottom bun half with 1 ½ tablespoon mayonnaise, top with 2 patties, and spoon 1 ½ tablespoons hatch chile salsa over top.
Pop the top buns on, add a side of fries, and make your favorite restaurant burger jealous.