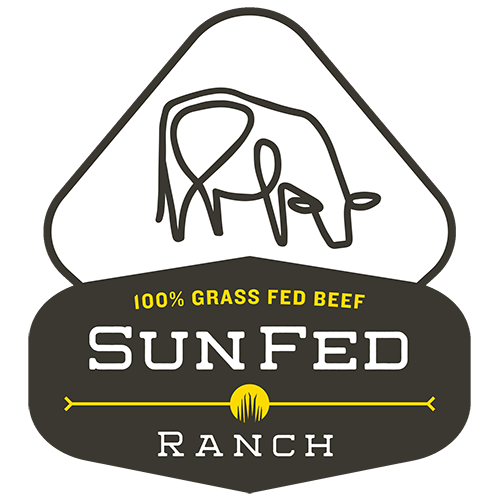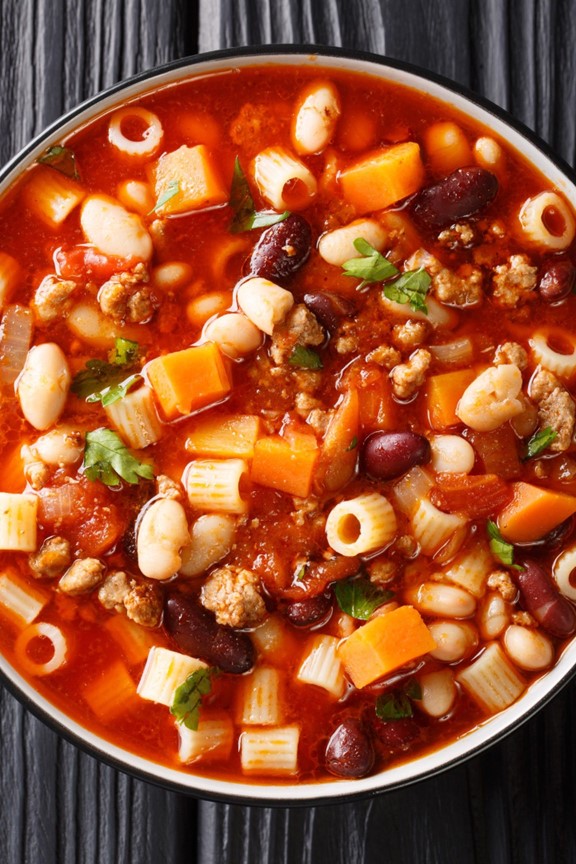 SunFed Ranch Paste E Fagioli Soup
Ground Beef
PRODUCT

Slow Cook
COOKING
10 Minutes
PREP TIME

115 Minutes
COOK TIME

125 Minutes
TOTAL TIME

12
SERVINGS
Ingredients
2 lbs SunFed Ranch 100% Grass Fed Ground Beef
2 medium onions, chopped
2-3 tbsp minced fresh garlic
2 large celery ribs, finely diced
3 large carrots, peeled and sliced
10 cups beef broth
8 oz small shell pasta
5 cups Marinara sauce
1 (10 oz) box frozen spinach
2 (28 oz) cans diced tomatoes (undrained)
1 (14 oz) can red kidney beans, drained
1 (14 oz) can white kidney beans, drained
1 tbsp dried oregano
1 tbsp dried chili pepper flakes
½ cup grated parmesan cheese
2 tbsp chopped fresh parsley
Salt and pepper, to taste
Tabasco, to taste (optional)
Instructions
Heat grapeseed oil in a large pot.
Add your ground beef and cook over medium heat until well browned, about 5 minutes
Add onion, garlic, celery, oregano and dried chili flakes. Continue cooking over medium heat until onion turns translucent, about 5 minutes.
Drain fat, then add beef broth, marinara, carrots, tomatoes, white and red kidney beans, and Parmesan cheese. Bring to a boil and simmer uncovered on low heat for 90 minutes.
Add spinach and shell pasta. Simmer for an additional 15 minutes until pasta is cooked.
Season with salt, pepper, and Tabasco for a little kick.
Ladle into bowls and top with more Parmesan cheese.
Mangia!