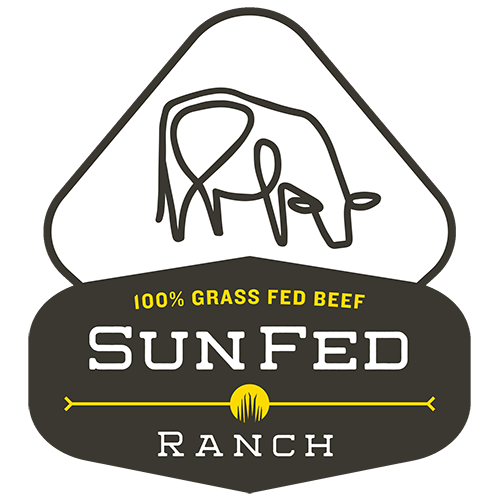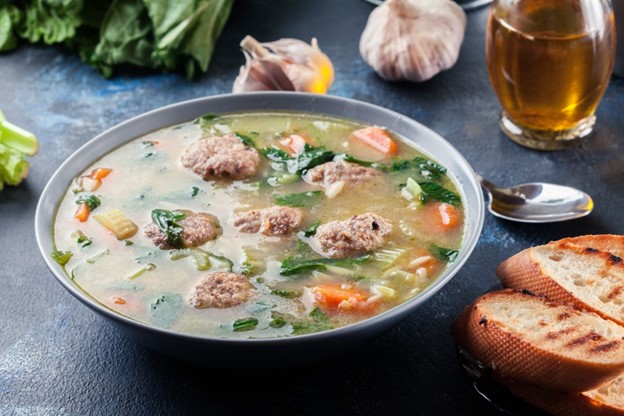 Italian Wedding Soup with SunFed Ranch Meatballs
Ground Beef
PRODUCT

Slow Cook
COOKING
15 Minutes
PREP TIME

20 Minutes
COOK TIME

35 Minutes
TOTAL TIME

8
SERVINGS
Ingredients
Meatballs
1 lb. SunFed Ranch 100% Grass Fed Ground Beef
½ cup seasoned breadcrumbs
½ cup grated parmesan
½ cup grated pecorino
1 medium yellow onion, minced
1 clove garlic, minced
¼ cup olive oil or grapeseed oil
1 tbsp. dried Italian seasoning
1 small bunch parsley, minced
1 egg, lightly beaten
Kosher salt and freshly ground black pepper, to taste
Soup
12 cups beef broth
1 lb curly endive, coarsely chopped (or 1 lb escarole)
2 large eggs
2 tbsp freshly grated Parmesan, plus extra for garnish
Salt and freshly ground black pepper
Instructions
Gently mix beef, breadcrumbs, parmesan, pecorino, oil, seasoning, minced garlic and onion, parsley, egg, salt, and pepper in a bowl.
Form into meatballs, about 1" each, then let chill in the fridge.
Bring beef broth to a boil in a large pot over medium-high heat.
Add the meatballs and curly endive and simmer until the meatballs are cooked through and the curly endive is tender, about 8 minutes.
Whisk the eggs and cheese in a medium bowl to blend.