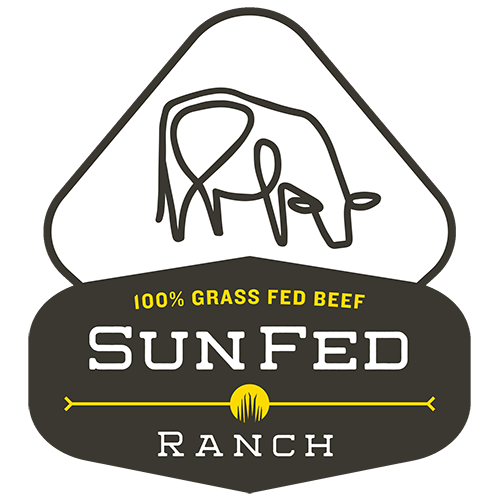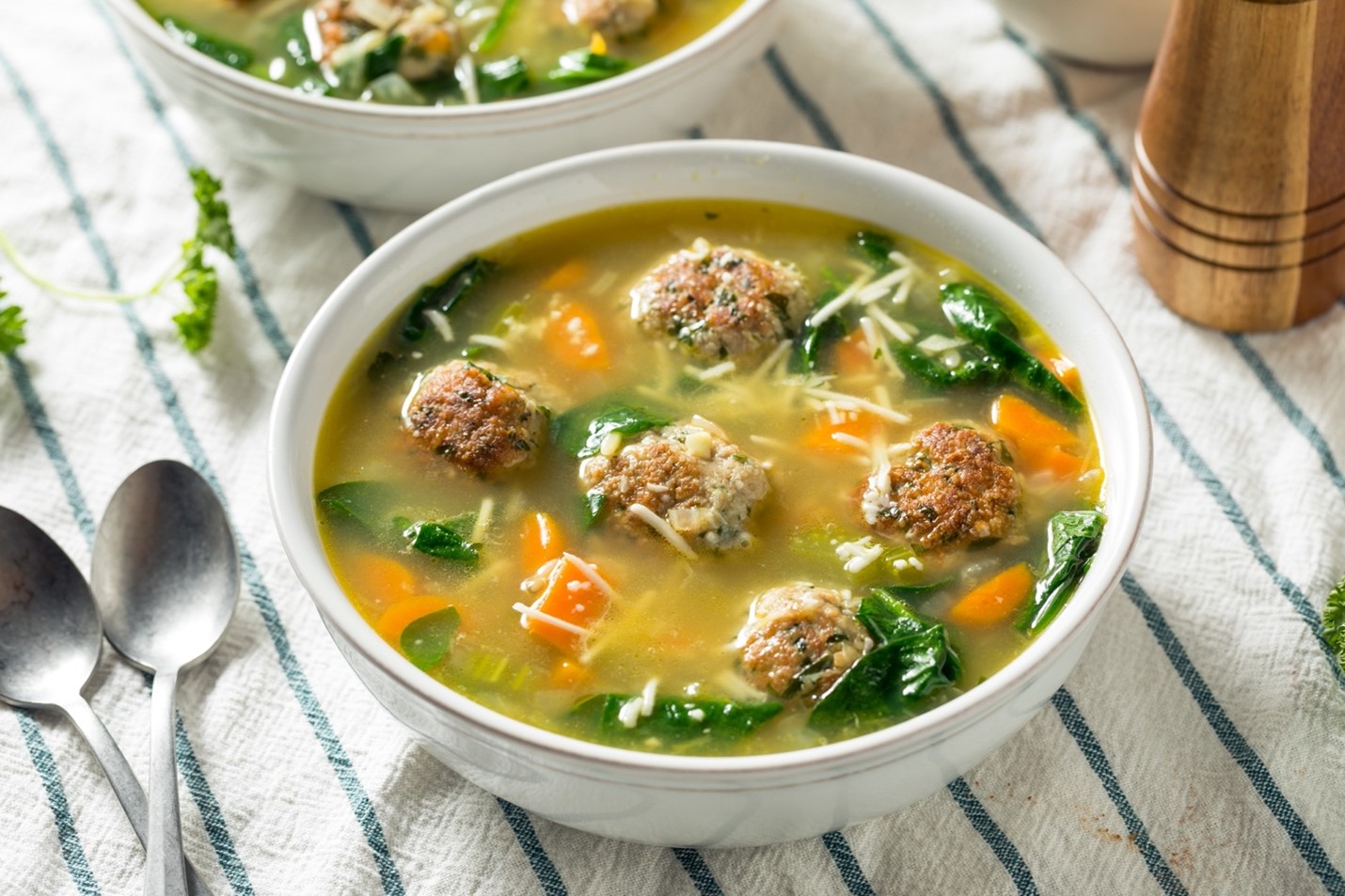 Escarole Soup with SunFed Ranch Meatballs
Ground Beef
PRODUCT

Skillet
COOKING
10 Minutes
PREP TIME

40 Minutes
COOK TIME

50 Minutes
TOTAL TIME

8-10
SERVINGS
Ingredients
1 lb. SunFed Ranch 100% grass fed ground beef
½ cup seasoned breadcrumbs
½ cup grated parmesan
½ cup grated pecorino
½ cup olive oil or grapeseed oil
1 tbsp. dried Italian seasoning
3 cloves garlic, thinly sliced, plus 1, minced
2 medium yellow onions, thinly sliced, plus 1, minced
1 small bunch parsley, minced
1 egg, lightly beaten
Kosher salt and freshly ground black pepper, to taste
2 large heads escarole, cored and cut into 2″ pieces
8 cups chicken stock
Cooked white rice, for serving
Instructions
Gently mix beef, breadcrumbs, parmesan, pecorino, ¼ cup oil, seasoning, minced garlic and onion, parsley, egg, salt, and pepper in a bowl.
Form into meatballs, about 1" each, then chill meatballs in the fridge.
Heat remaining oil in an 8-qt. saucepan over medium-high heat.
Add sliced garlic and onions; cook until lightly browned, 8-10 minutes.
Add escarole; cook until wilted, about 6 minutes.
Add stock and bring to a boil, then reduce heat to medium-low.
Add meatballs; cook until meatballs are cooked through, about 20 minutes.
Season meatballs with salt and pepper.
Serve over rice and top with additional parmesan and black pepper.