Pasture Raised Cattle
Pasture Perfect
100% Ethical. Every Step of the Way.
Our dedication to the humane treatment of our animals is more than a priority; it's a commitment.
The herds spend their days in wide-open spaces, with plenty of sunshine and zero stress. They are truly home on the range, with sprawling pastures to roam and an abundance of grass and clean water to stay nourished and healthy.
No antibiotics, no added hormones, no grain or corn feed. Just nature. As proud participants in the USDA organic program, we actually begin pampering our cattle months before birth. We've developed every step of the ranching process to prioritize animal health and safety, while working with leading experts in animal welfare to ensure our cattle are treated with the dignity they deserve.
Starting Strong.
Superior cattle. Superior stock. It's our not-so-secret recipe for healthy, robust, transparently raised beef. We source our Angus-based cattle from trusted partner herds to ensure the absolute best beef for your buck. But it starts by caring for our cattle before they're even born. This means taking special, constant care of pregnant mothers and their calves when they're most susceptible to illness and predators. Nurturing our cattle from the start sets the stage for a healthy life to follow.
Home, Sweet Roam.
Curious what a day in the life is like for our cattle? It starts with the sunrise and a slight breeze, followed by breakfast with friends before 9 in the morning. The rest of the day calls for chill time, a few walks and plenty of rotationally-grazed pastures to choose from. Our cattle enjoy summering in the mountains to stay cool and spending winters in warm valleys. They never see a feedlot and the ranches they roam can be as large as 45,000 acres. That's up to 15 football fields for each animal—even cattle need their space. Our cattle follow nature's schedule and they're never treated with added hormones or antibiotics.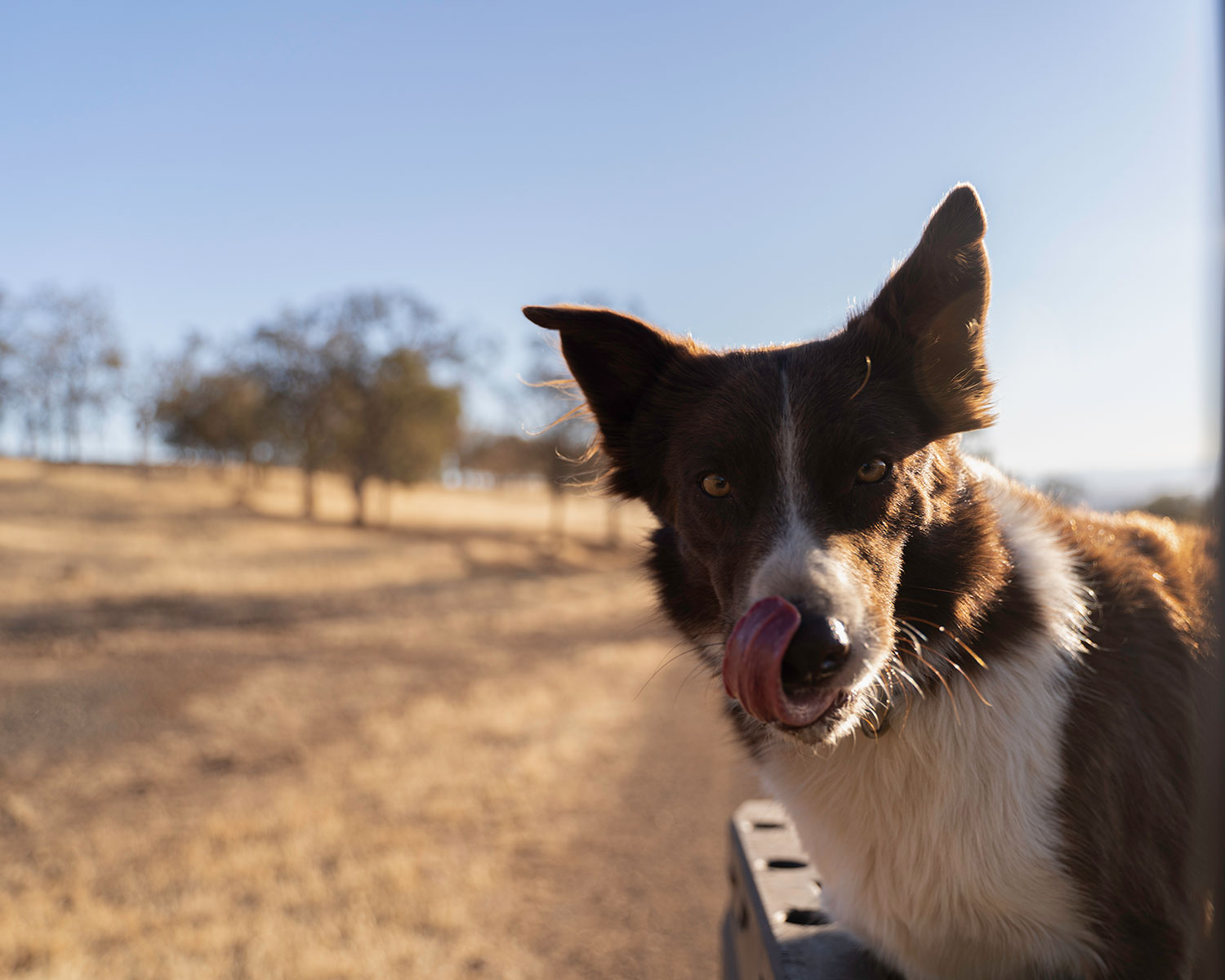 A Cowboy's Best Friend
Herding our cattle is in the hands—or rather, the paws—of our specifically trained herding dogs, who have mastered the art of efficiently moving cattle from pasture to pasture. Letting nature take the lead allows us to move large herds quickly, quietly and in a way our cattle can feel comfortable with. Plus, who doesn't love having pups by their side as the sun rises and sets?
The Pasture Less Traveled.
If there's one thing we've learned in our lifetime of bringing up cattle, it's that every decision we make matters. That's why we go the extra mile (or acre) to give them the very best care. Our handling techniques are directly informed by the latest research of renowned animal physiologist Dr. Temple Grandin, designed to prevent stress and fear. Does it take more time? Sure. But the right thing and the hard thing are often the same thing.