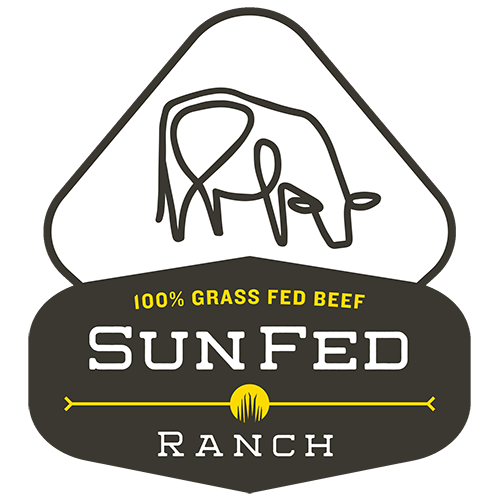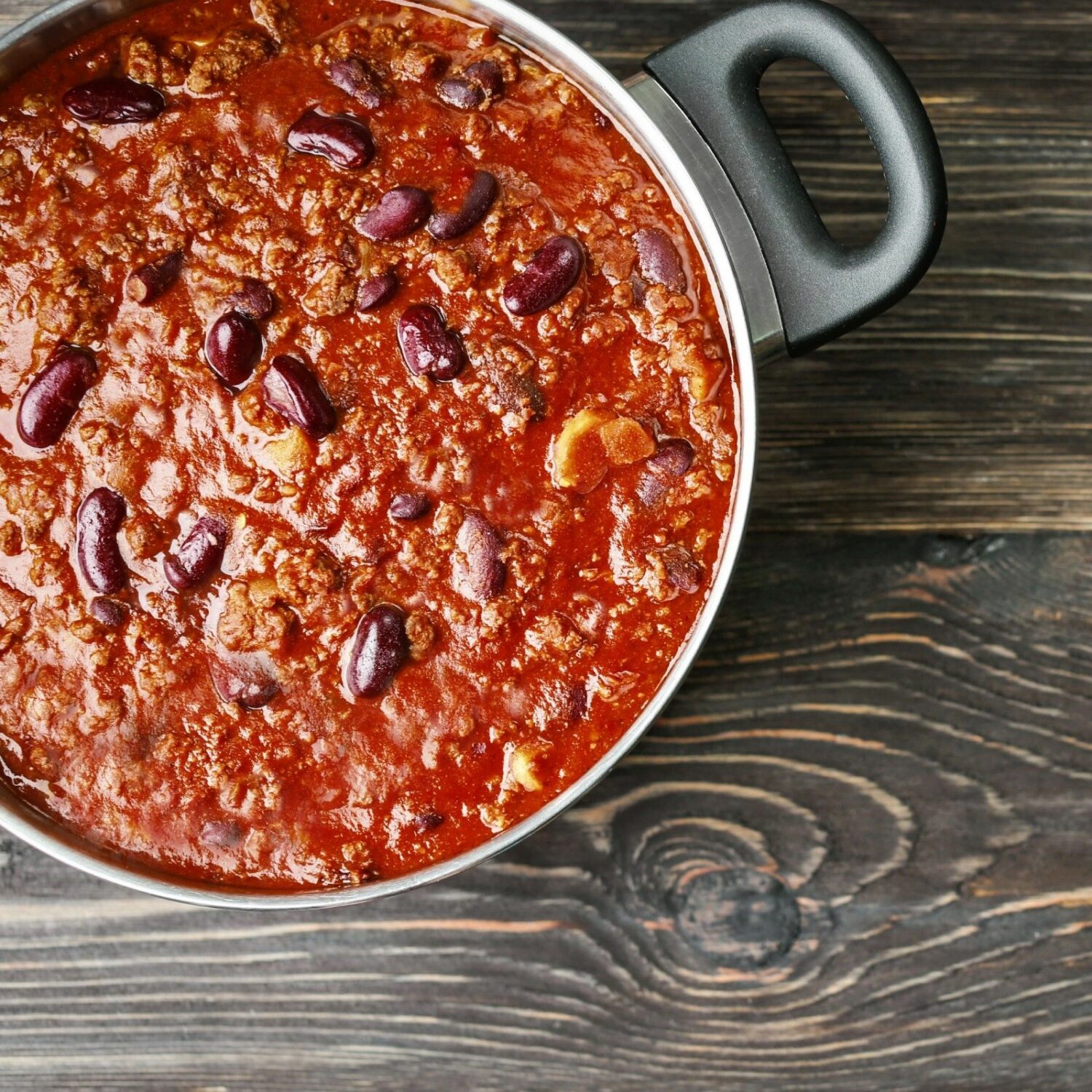 Dawn's SunFed Slowcooker Chili
Ground Beef
PRODUCT

Slow Cook
COOKING
3 Minutes
PREP TIME

8 Hours
COOK TIME

8.5 Hours
TOTAL TIME

8
SERVINGS
Ingredients
1 tablespoon olive or grapeseed oil
2 lbs SunFed Ranch 100% grass fed beef (90/10)
3 cloves garlic, minced
1 medium sweet onion, diced
1 poblano chili, minced
2 1/2 cups beef stock (Kettle & Fire or SunFed Ranch brand suggested)
1 (16 oz) can red kidney beans, drained and rinsed
1 (16 oz) can black beans, drained and rinsed
1 (15 oz) can crushed tomatoes
1 (14.5 oz) can petite diced tomatoes
3 tablespoons chili powder
2 teaspoons smoked paprika
2 teaspoons dried oregano
1 1/2 teaspoons dried cumin
1 teaspoon hot sauce (optional)
3 oz. of semi-sweet, bittersweet, or dark chocolate pieces (a bit more if desired)
Salt & pep to taste
Instructions
Heat oil in a large skillet over medium high heat. Add ground beef and cook until browned, about 3-5 minutes, crumbling beef as it cooks. Drain excess fat. Add garlic, onion, and poblano chili. Cook, stirring occasionally, until tender; about 5 minutes.
Place ground beef mixture into a 6-quart slow cooker. Stir in all other ingredients except the chocolate pieces. Cover and cook on low heat for 7-8 hours.
Stir in chopped chocolate until blended, and serve. Garnish with sour cream, green onions, corn chips…whatever makes you feel all the feels.