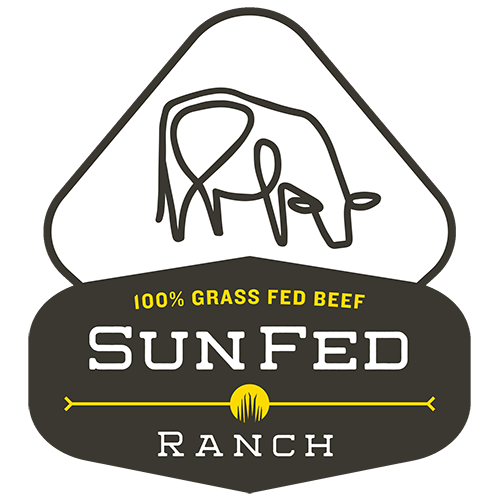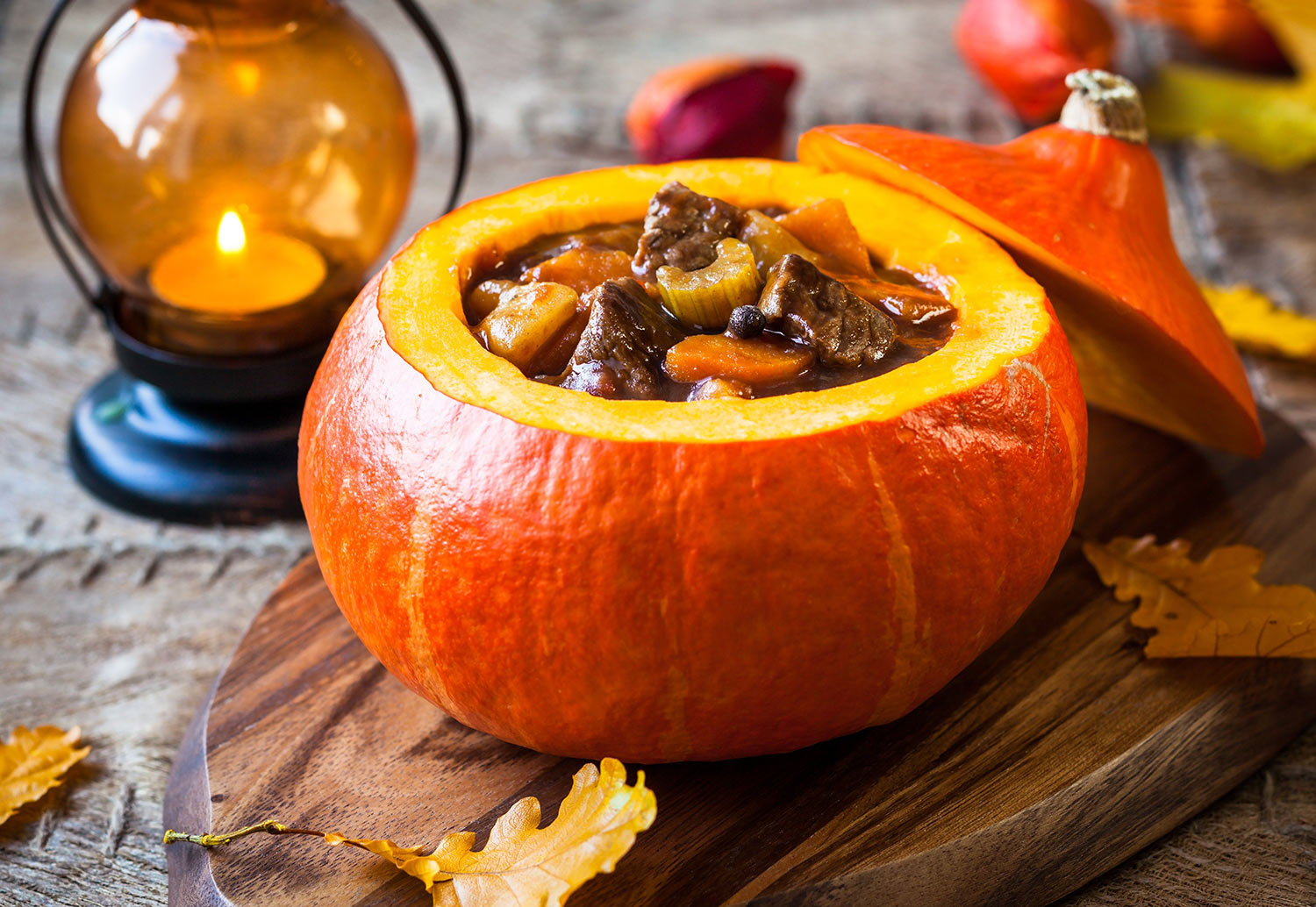 SunFed Pumpkin Beef Stew
Roasts
PRODUCT

Roasting
COOKING

Slow Cook
COOKING
30 Minutes
PREP TIME

8 Hours
COOK TIME

8.5 Hours
TOTAL TIME

4
SERVINGS
Ingredients
1 tablespoon grapeseed or olive oil, and a little extra for the pumpkins (we like the buttery taste of the grapeseed oil, but you're good either way)
2 pounds SunFed Ranch 100% grass fed bottom roast, cut into bite-sized cubes
1 teaspoon paprika
4 cups baby Yukon or Yukon potatoes, cubed (red, yellow, and salad potatoes can become too mushy when cooked for long periods of time)
4 carrots, peeled and sliced
4 cloves garlic, minced
1 large sweet onion, chopped
8 ounces mushrooms, quartered
3 cups SunFed Ranch 100% grass fed beef bone broth
3 tablespoons tomato paste
3/4 cup pumpkin purée
3/4 cup red wine
1/2 teaspoon dried thyme
2 bay leaves
2 teaspoons chopped fresh thyme, and extra for serving
Salt and pepper to taste
chopped flat leaf parsley for serving
4 sugar pumpkins
Instructions
Pat the beef dry. Heat heavy-bottomed skillet on medium high and add oil. Place enough beef to make a single layer without overcrowding. Brown beef for 2-3 minutes per side. Add a bit more oil between batches. DO NOT OVERCROWD THE PAN! We're looking to sear not steam.
Transfer beef to slow cooker.
Add the potatoes, carrots, garlic, onion, mushrooms, beef broth, tomato paste, pumpkin purée, red wine, dried thyme, and bay leaves to the slow cooker and stir to combine. Cook on low for 8-9 hours or on high for 5-6 hours.
Once finished cooking, stir in the fresh thyme. Season to taste with salt and pepper.
When the stew has about 1-2 hours left, roast the pumpkins (see instructions below)
Serve stew inside of pumpkins and garnish with extra fresh thyme and chopped parsley.
Enjoy the satisfying feeling that you now officially own Fall.
Pumpkin Roasting
Preheat oven to 350℉.
Line a large baking sheet with parchment paper.
Carve the tops off of the pumpkins using a very sharp knife.
Scoop out the inside of the pumpkin completely
Rub the inside, outside, and tops of the pumpkins with grapeseed or olive oil and season the inside with salt and pepper.
Place pumpkins on baking sheet cut side up along with the tops, roast for 30 minutes.Turn the pumpkins upside down and roast for an additional 30 minutes or until pumpkins are slightly tender and golden, ensuring that they keep their shape.