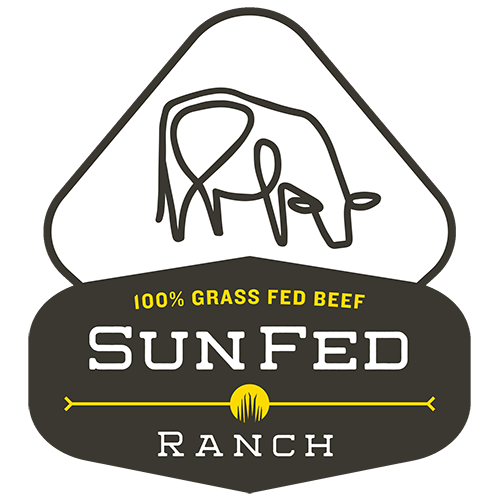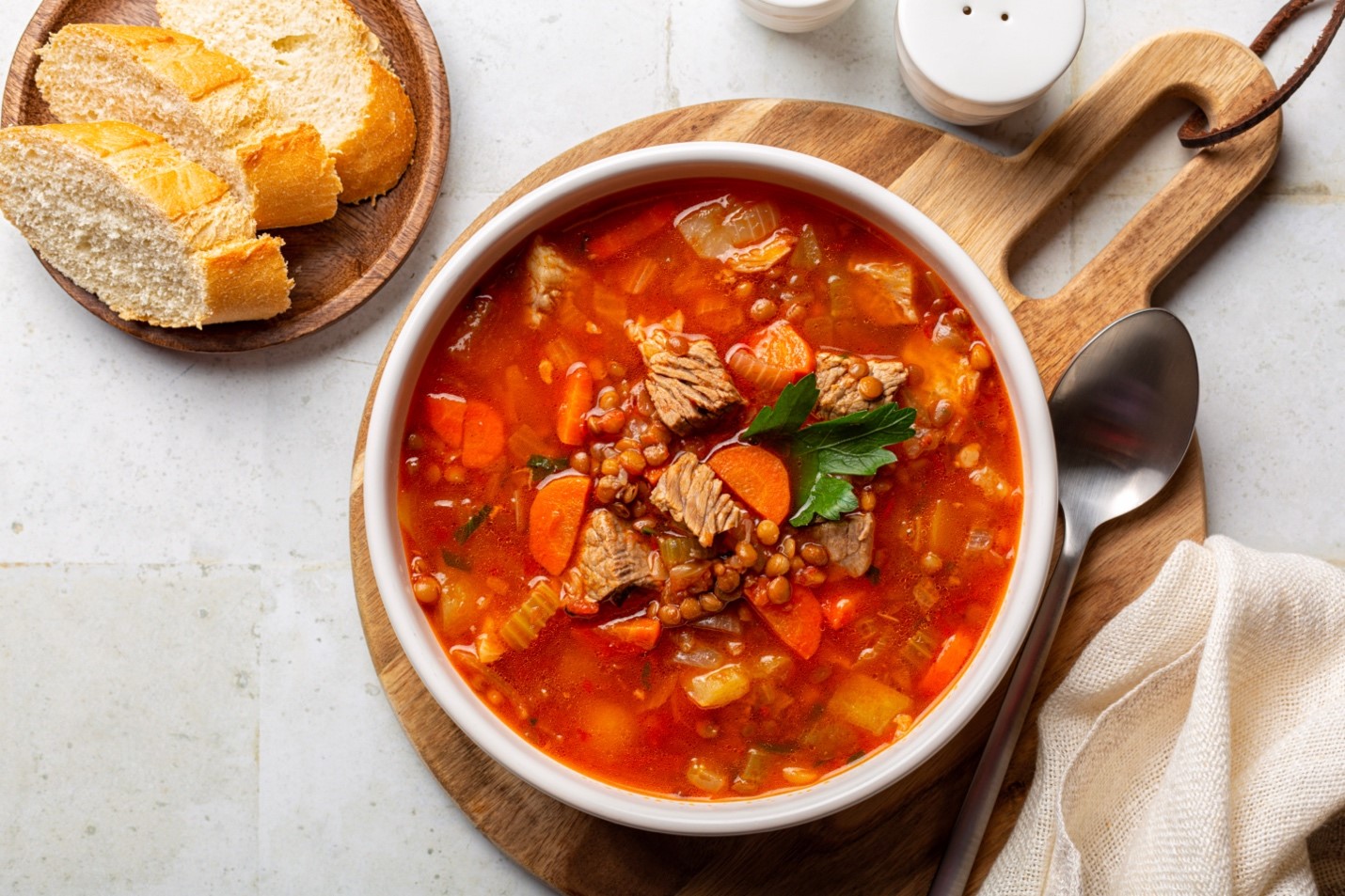 SunFed Ranch Beef Lentil Soup
Roasts
PRODUCT

Slow Cook
COOKING
15 Minutes
PREP TIME

120 Minutes
COOK TIME

135 Minutes
TOTAL TIME

6
SERVINGS
Ingredients
1 ½ lbs SunFed Ranch 100% Grass Fed Beef Chuck, cut into 1-inch cubes
2 tbsp olive oil or grapeseed oil
Salt and freshly ground black pepper
3 large celery stalks, chopped
2 large carrots, peeled and chopped
1 large onion, chopped
6 garlic cloves, chopped
1 ½ tsp chopped fresh rosemary leaves
1 ½ tsp dried oregano
Six 14 oz cans beef broth
One 28 oz can diced tomatoes in juice
2 cups (about 11 oz) lentils, rinsed
1/3 cup chopped fresh parsley leaves
Instructions
Heat grapeseed oil in a large pot over medium-high heat. Sprinkle beef chuck cubes with salt and pepper. Add half of the beef and cook until brown, about 8 minutes.
Using a slotted spoon, transfer the beef to a bowl. Repeat Step 1 with the remaining beef.
Add the celery, carrots, onion, garlic, rosemary, and oregano to the pot. Sauté until onions turn translucent, about 8 minutes.
Transfer beef and its juices from the bowl back to the pot. Add the cans of broth and tomatoes with their juice.
Bring the soup to a boil, then reduce the heat to medium-low. Cover and simmer until the meat is just tender, stirring occasionally, about 1 hour.
Add the lentils. Cover and continue simmering until the lentils are tender, about 40 minutes.
Stir in the parsley and season the soup to taste with salt and pepper.
Ladle into bowls to serve and accept compliments graciously.