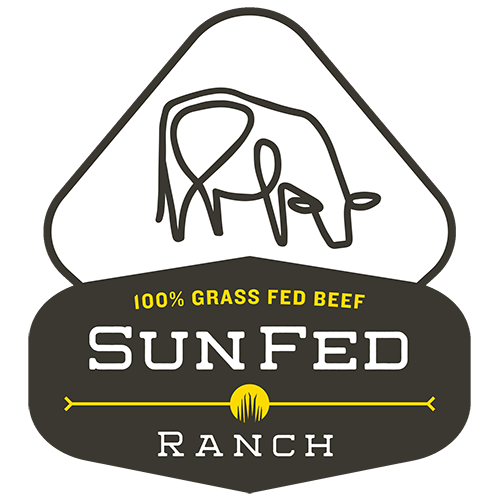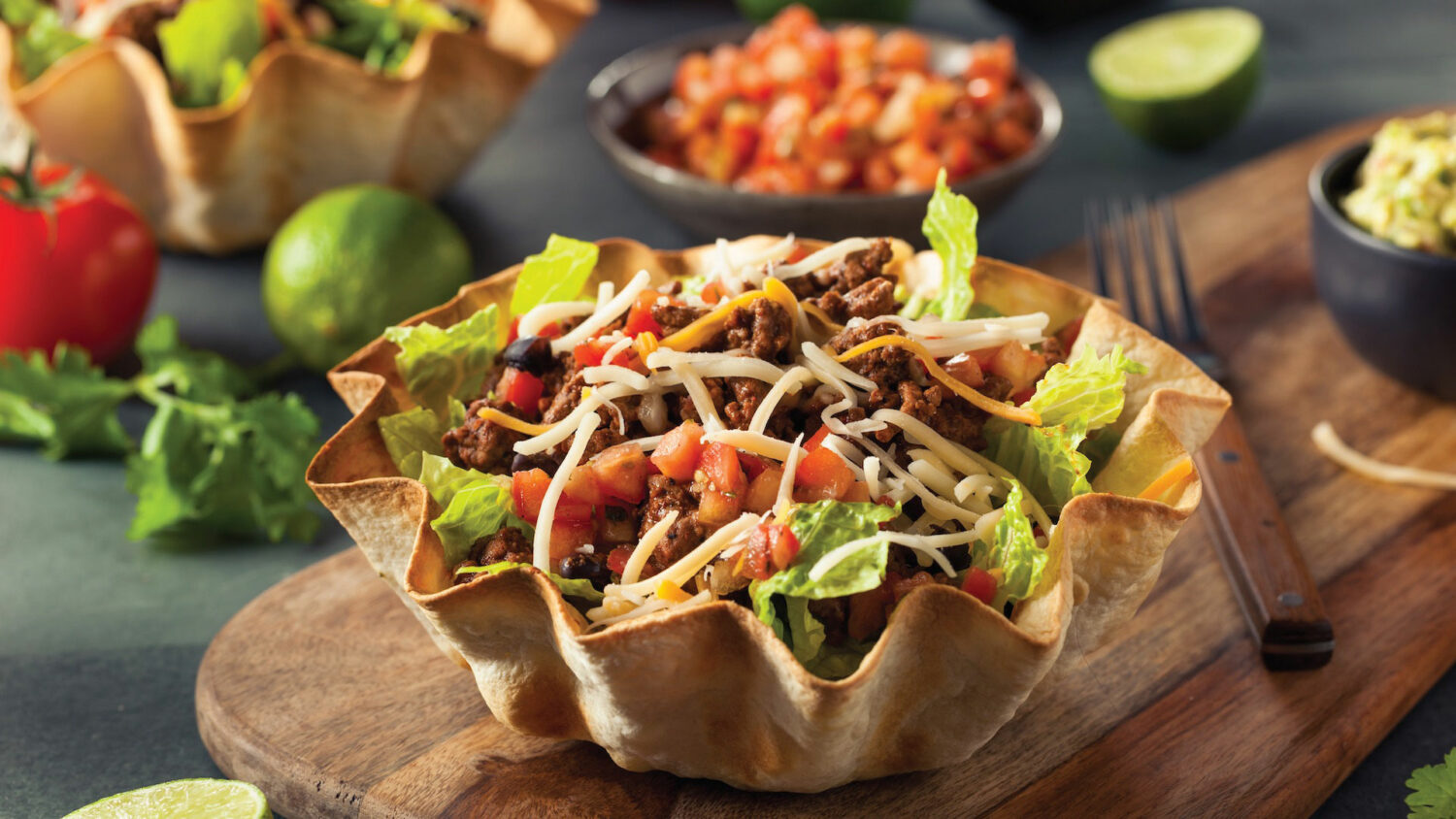 The SunFed Taco Salad
Ground Beef
PRODUCT

Skillet
COOKING
10 Minutes
PREP TIME

10 Minutes
COOK TIME

20 Minutes
TOTAL TIME

6
SERVINGS
Ingredients
1 lb. SunFed organic ground beef 90/10
1 tsp. avocado oil
2 tbsp. taco seasoning
8 oz.  iceberg lettuce
1 ⅓ cup cherry tomatoes
¾ cup cheddar cheese
1 avocado
½ cup chives
⅓ salsa
⅓ cup sour cream
Instructions
Brown beef in a skillet with avocado oil. Use a wooden spoon to continuously break down larger chunks.
Stir in taco seasoning.
Chop lettuce and chives thoroughly, halve tomatoes, and cut avocado into small cubes.
In a serving bowl, combine lettuce, tomatoes, cheese, avocado, green onions, salsa, and sour cream. Toss gently.
Drain ground beef. Transfer beef to the serving bowl and toss again.