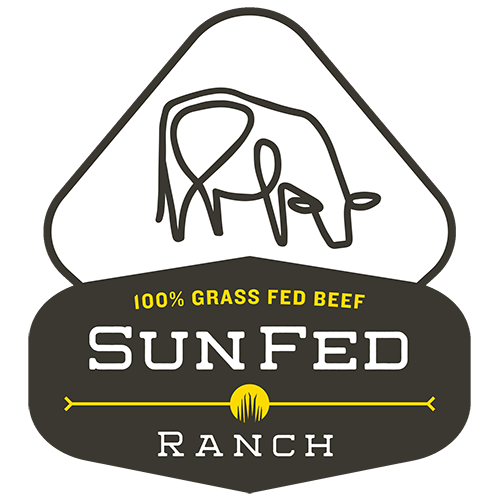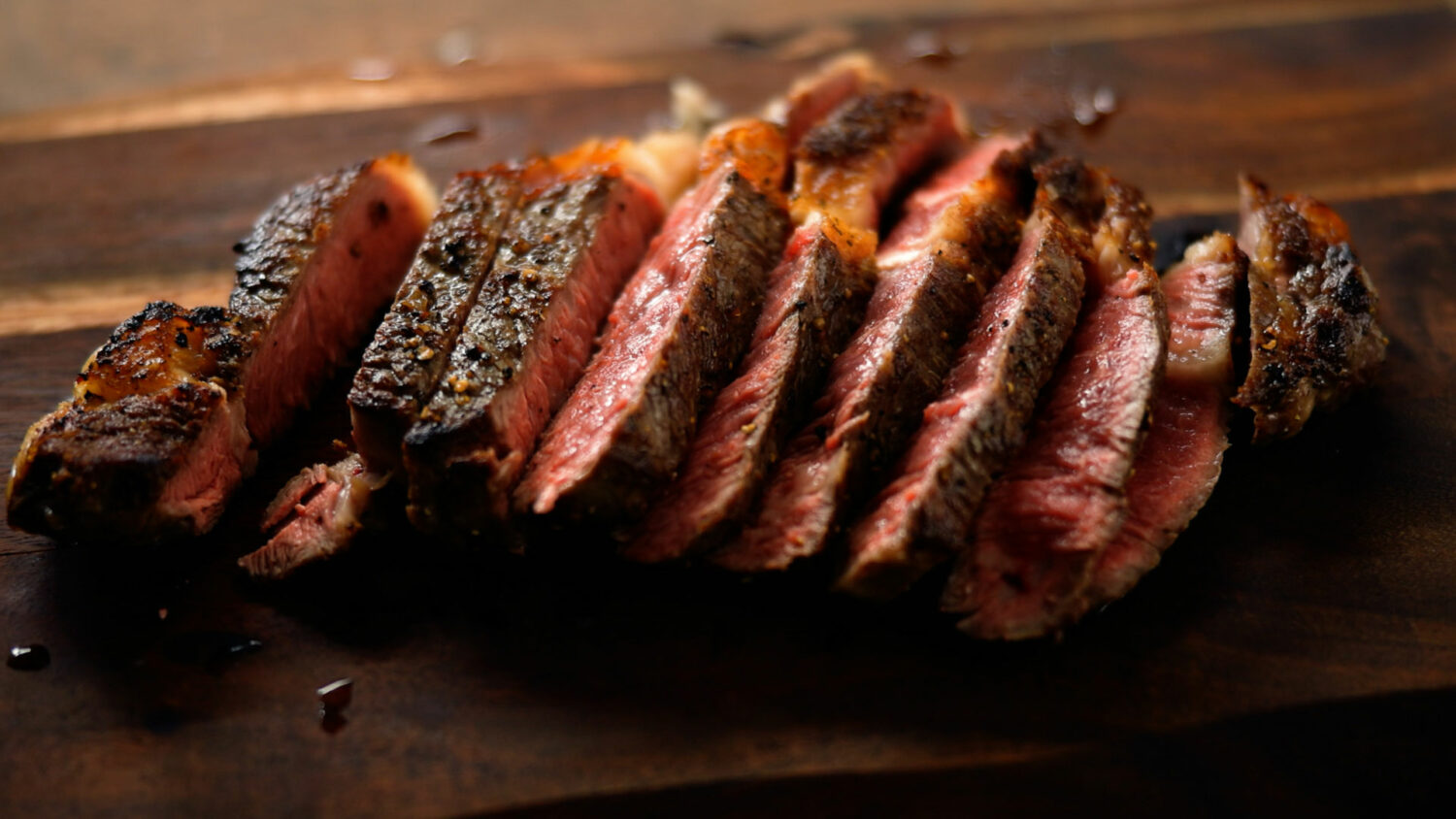 Skillet-Seared Ribeye Steak
Steak
PRODUCT

Skillet
COOKING
60 Minutes
PREP TIME

12 Minutes
COOK TIME

72 Minutes
TOTAL TIME

2
SERVINGS
Ingredients
1 SunFed Ranch 100% Grass Fed Ribeye Steak
2 tsp. sea salt
2 tsp. black pepper
2 Tbsp. unsalted butter
1 Tbsp. cooking oil
Instructions
Salt and pepper both sides of steak, allowing it to come to room temperature for up to 60 minutes.
About 10 minutes before steak is at room temperature, turn your broiler as high as it goes, and heat a cast iron skillet until it's scorching hot.
Use a paper towel to pat steak completely dry.
Apply a light coating of cooking oil and a pinch more of salt and pepper on each side of the steak.
Sear one side of steak in the cast iron pan for about 90 seconds.
Flip steak using tongs, apply a pat of butter on top. Immediately transfer cast iron pan into broiler.
Cook steak in broiler for approximately 90 seconds for medium rare. Remove steak from broiler, transfer to a plate and cover securely with a foil tent.
Let steak rest for 10 minutes. Grab a knife. Go beast mode on that beef.