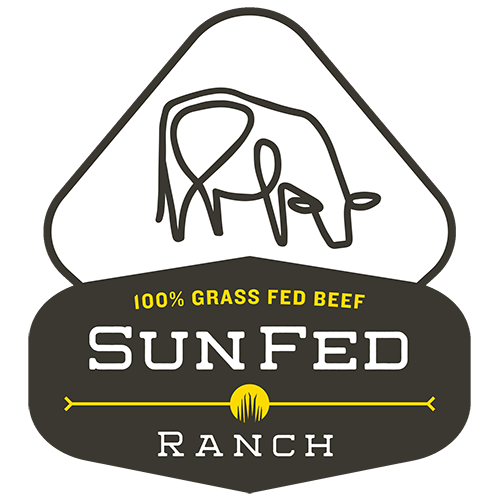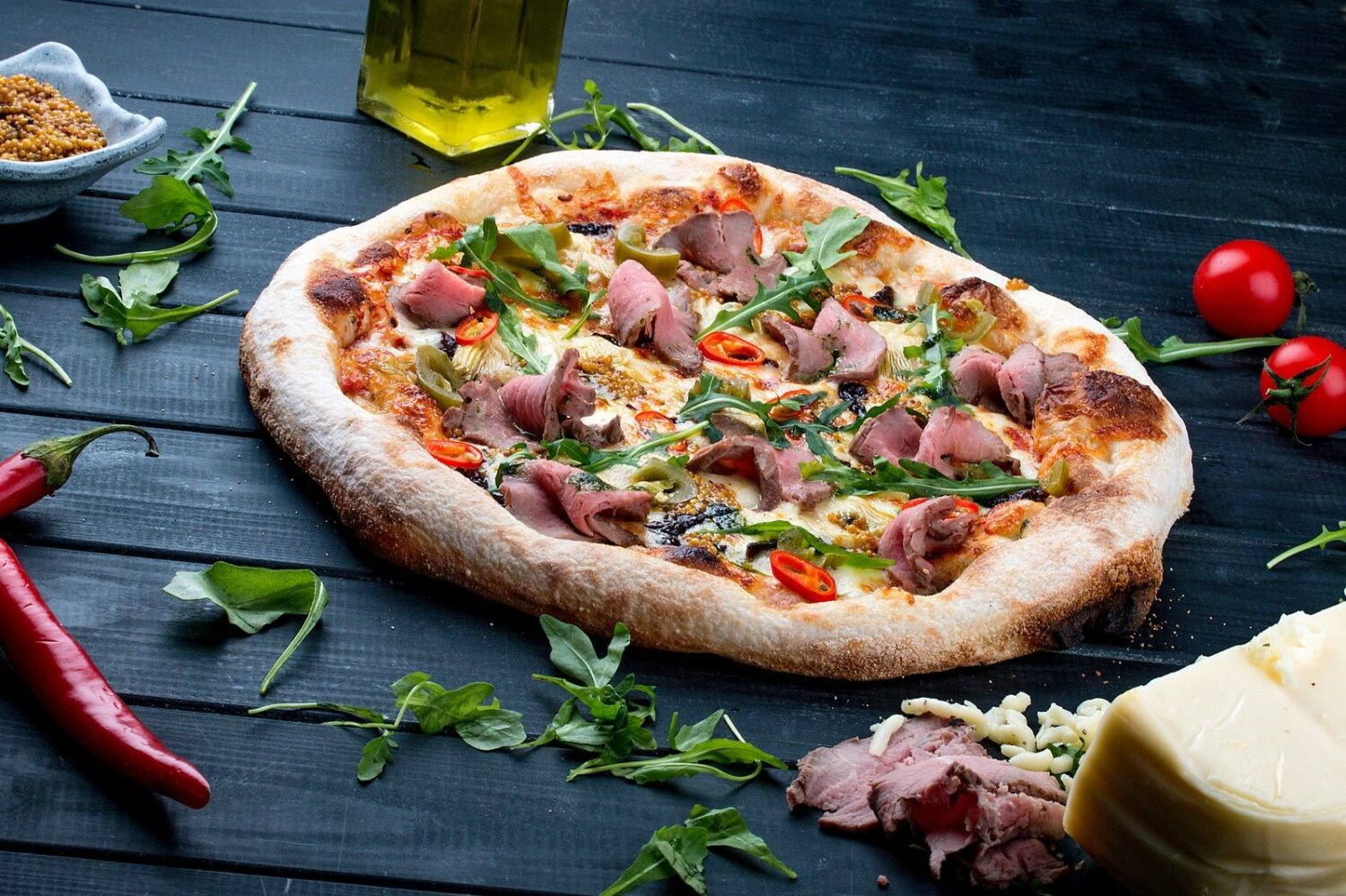 SunFed Ranch Steak Pizza
Steak
PRODUCT

Skillet
COOKING
20 Minutes
PREP TIME

8 Minutes
COOK TIME

28 Minutes
TOTAL TIME

4
SERVINGS
Ingredients
1 green pepper, cut into thin bite-size strips
1 small red onion, sliced and separated into rings
1 tablespoon olive oil or grapeseed oil
1 (12 inch) prepared pizza crust
6 ounces SunFed Ranch 100% Grass Fed strip steak, ribeye, or tri-tip, cut against the grain into thin bite-size strips
1/2 cup sundried tomatoes
1 cup canned artichoke hearts, drained and chopped roughly
1 cup shredded Swiss cheese
2 tablespoons grated or shredded parmesan cheese
1 teaspoon Italian seasoning
Instructions
Place oil in a large nonstick skillet over medium heat.
Put in the green pepper and onion and cook until tender, about 8 minutes. Set aside.
Place pizza crust on a lightly non-stick sprayed baking sheet.
Top with the SunFed beef, onion and green pepper mixture, sundried tomatoes and artichoke hearts.
Sprinkle with Swiss cheese, Parmesan cheese and Italian seasoning.
Bake at 400*F oven about 8 minutes or until cheese melts and pizza is heated through.