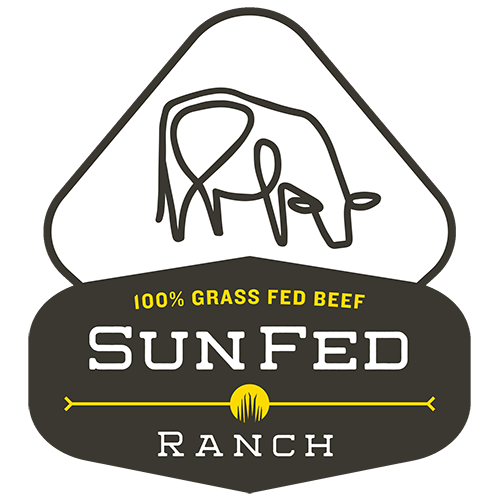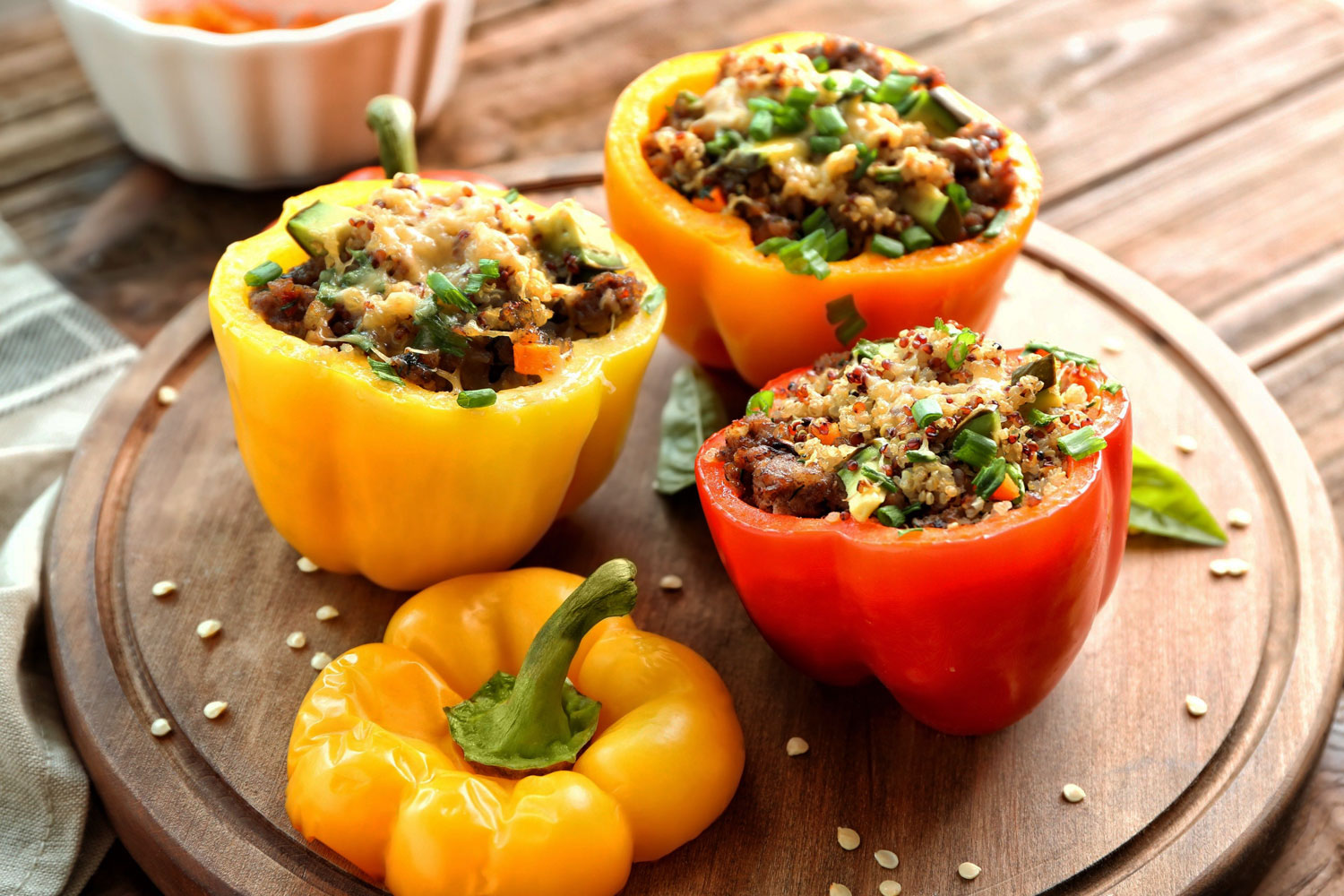 SunFed Stuffed Peppers
Ground Beef
PRODUCT

Roasting
COOKING

Skillet
COOKING
25 Minutes
PREP TIME

35 Minutes
COOK TIME

60 Minutes
TOTAL TIME

4
SERVINGS
Ingredients
1 pound SunFed Ranch 100% Grass Fed Ground Beef (90/10)
4 medium red, yellow or green bell peppers
1/2 cup minced onion
2 teaspoons minced garlic
1 can (14-1/2 ounces) diced tomatoes with green peppers and onions, drained
1/2 cup cooked white or brown rice
3 tablespoons tomato paste
2 teaspoons dried parsley
1/2 teaspoon salt
1/4 teaspoon black pepper
Chopped fresh parsley (optional)
Instructions
Coat a large baking dish with cooking spray; set aside. Preheat oven to 475°F. Cut tops off bell peppers; set tops aside. Using a paring knife, carefully remove the membranes and seeds from bell peppers. Arrange peppers about 2 inches apart in prepared baking dish. Place tops on empty peppers. Cover baking dish tightly with aluminum foil; bake 15 minutes. Remove from oven; cool slightly.
Meanwhile, heat large nonstick skillet over medium heat until hot. Add Ground Beef, onion and garlic; cook 3 to 4 minutes, breaking beef into crumbles and stirring occasionally. Stir in tomatoes, rice, tomato paste, dried parsley, salt and black pepper; cook 3 to 4 minutes until heated through, stirring occasionally.
Remove pepper tops. Divide beef mixture evenly among peppers; replace tops. Bake in 475°F oven about 20 minutes until instant-read thermometer inserted into center of beef mixture registers 160°F and bell peppers are tender. Garnish with parsley, if desired.