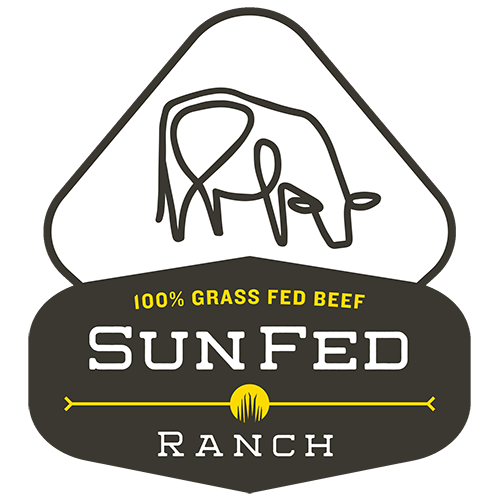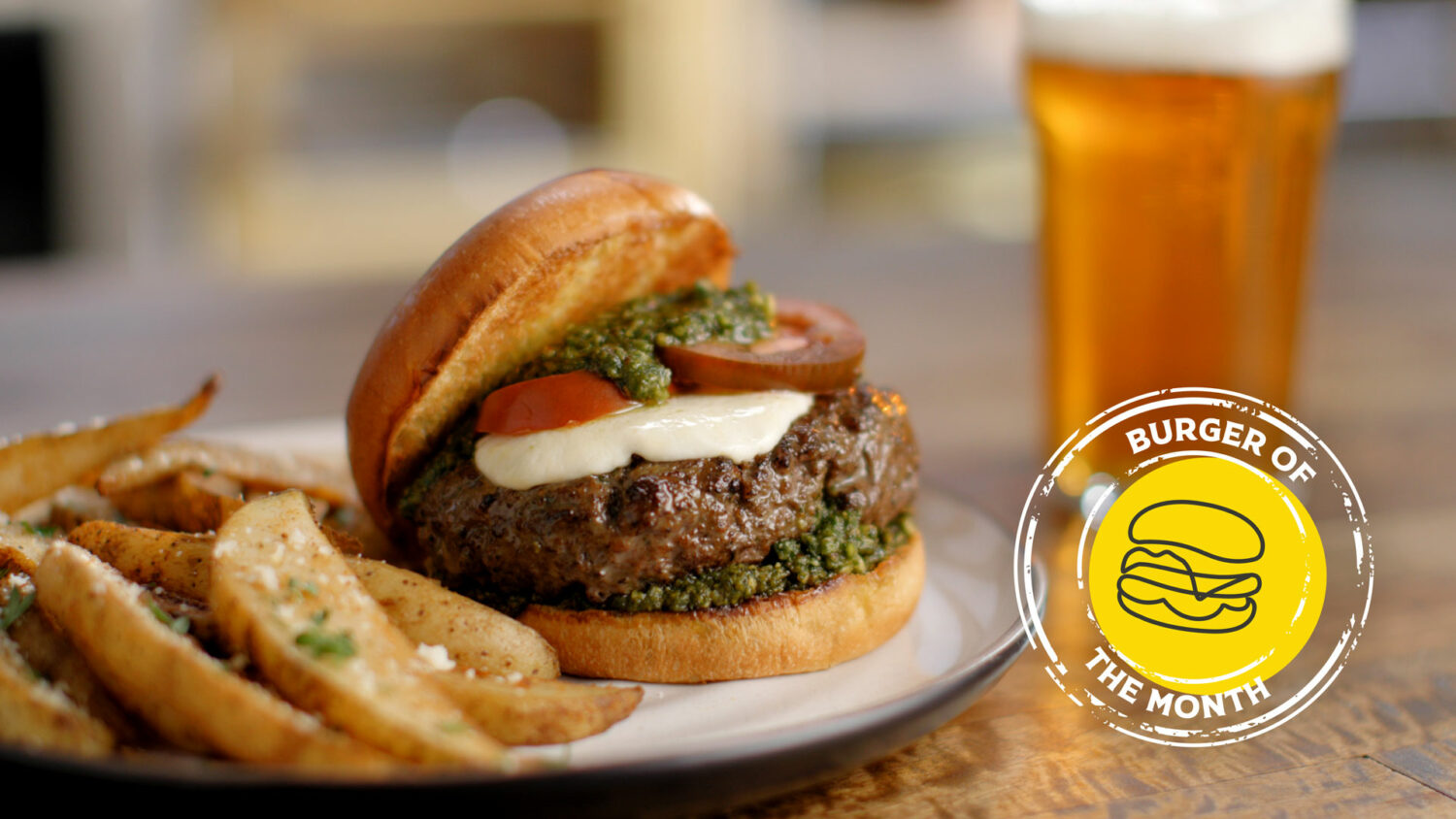 Caprese Burgers
Ground Beef
PRODUCT

Skillet
COOKING
20 Minutes
PREP TIME

10 Minutes
COOK TIME

30 Minutes
TOTAL TIME

6
SERVINGS
Ingredients
2 cups basil leaves
1/4 cup salted roasted almonds
1-2 garlic cloves (depending on how garlicky you like it!)
1/2 cup extra-virgin olive oil or grapeseed oil, plus more for brushing
1/4 cup grated Pecorino-Romano cheese
Salt & freshly ground pepper (to taste)
2 lbs SunFed Ranch 80/20 ground beef
8 ounces fresh mozzarella, cut into 6 slices
6 brioche hamburger buns, split
2 tomatoes, sliced
Instructions
In a food processor, combine the basil with the almonds and garlic and pulse until the almonds are finely chopped.
Add the 1/2 cup of oil and process to a paste.
Add the grated Pecorino and pulse to combine.
Season the pesto with salt and pepper.
Transfer 1/4 cup of the pesto to a bowl.
Add the ground beef and a pinch of salt and gently knead to blend. Form the mixture into six 4-inch patties, about 3/4 inch thick. Brush the burger patties lightly with oil.
Light grill and oil the grates. Grill the burgers over moderately high heat for 3 minutes. Flip the burgers, top them with the mozzarella slices and close the grill. Cook for 3 minutes longer for medium-rare burgers. Grill the buns until lightly toasted, then spread some of the pesto on the bottoms. Top with the burgers, the tomatoes and the remaining pesto.
Add that top bun, dig in and sleep well knowing that you're living your best life.