Here's a truth we live by at SunFed Ranch. If you're a steward of the land who demonstrates respect for the animals, knows how to put ego aside in exchange for getting the work done right, and fearlessly tends to tasks, we reckon that makes you a real rancher.
And no one lives up to that name better than our very own Lori Conrow, who keeps this 100,000+ acre operation of ours organized, aligned with our sustainability and regenerative grazing efforts, and wows us daily with her ability to ace any challenge that comes her way. She dominates at doing her thing. So much so, we thought you might like to hear all about her position and passions first-hand. Shall we?
---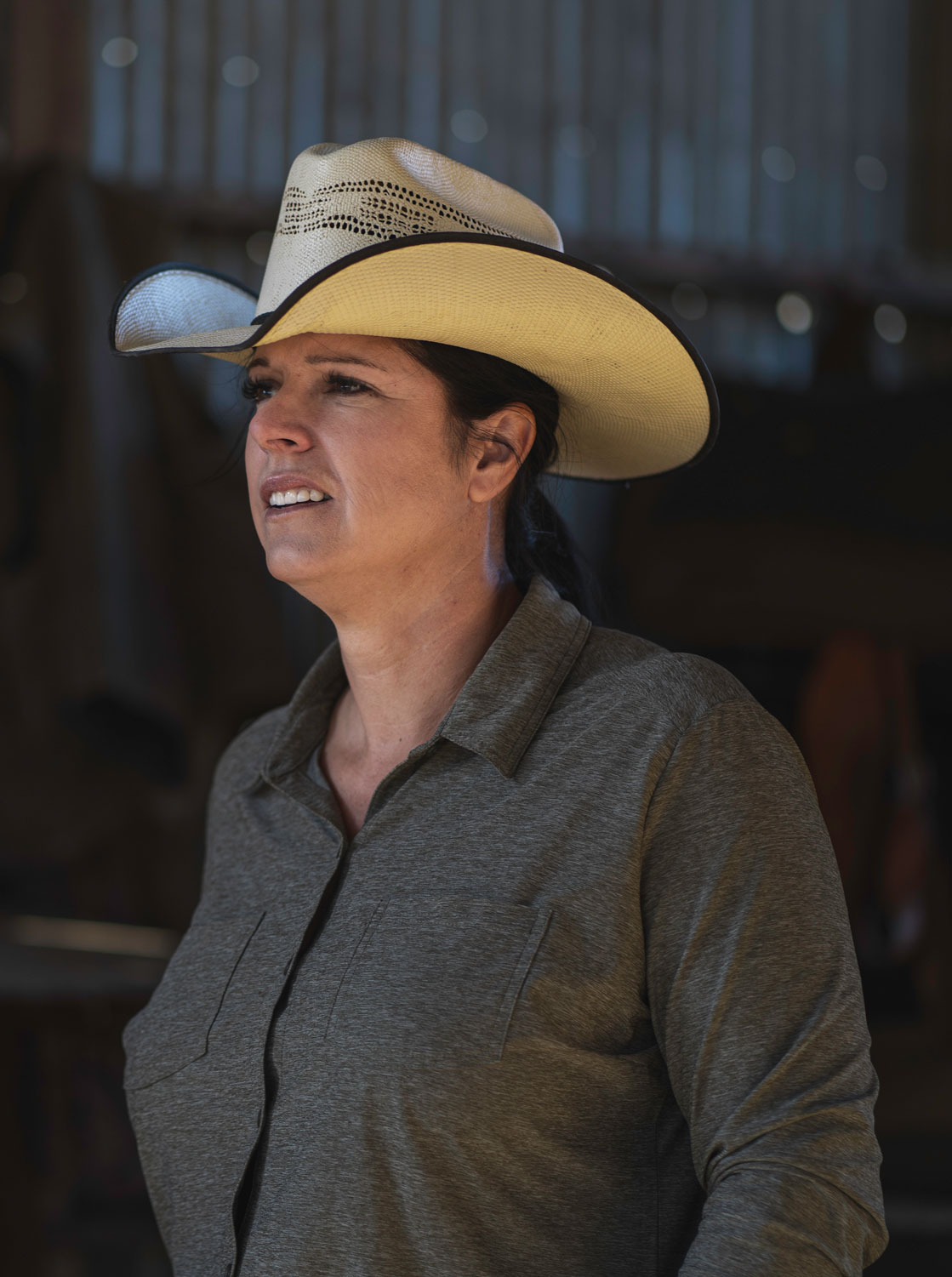 Q: Hi Lori! First off – for all of us who are green to life on the ranch – how would you describe your profession as Director of Ranching at SunFed?
A: VERY BUSY! My role totally encompasses the Operational Management and Thought Leadership of our proprietary THRIVE Production System. Every day is different and may include everything from making sure our cattle are getting the best care possible, to increasing the transparency and traceability of our cattle inventory. I am continuously developing relationships with our stakeholders and producer partners. I am our chief logistics coordinator and coordinate the movement of all cattle into and out of our THRIVE production system. It takes a big team ranch team, and we strive to build solid, passionate, and purpose driven team members across our many varied enterprises. I love my role and the challenges/opportunities are never ending!
Q: Is there anything that's part of the day-to-day operation of SunFed Ranch that us non-lasso-possessing folks might be surprised to find out?
A: We are blessed to have the opportunity to spend our days on some of the most beautiful ranches in the United States and have a positive influence on making them better and more productive every day! Coming from Arizona I had no idea you could grow grass in the winter!
Q: What are some of your favorite things to do when you're not putting in a long day at the Ranch?
A: I ride and show horses, I enjoy golfing, I like most outdoor activities, and of course exploring all that our beautiful state has to offer.
Q: What are some of your proudest moments as part of the SunFed team?
A: Introducing and executing on a proprietary system based on transparency, traceability, and innovation for our THRIVE system to differentiate itself from all other grassfed systems across the country. It has also been a real accomplishment to improve the efficiency, effectiveness, and quality of our grassfed cattle herd across many different ecosystems.
Q: It's obvious that SunFed cattle have it good. How do you make sure their life is stress-free and comfortable? Tell us about the standards you adhere to.
A: We produce a premium grassfed beef product that we are very proud of. The SunFed Ranch THRIVE Regenerative Range Practices are utilized across our production system and used daily by our staff and managers on the ranches. Our mission is to "Always go Beyond Sustainability" and includes the following practices
Low intensity grazing pressure
No CAFO production; our business is founded on the principle of 100 % grass fed, 100% grass finished pasture centered production
Extensive end of season grazing summaries; leave no less than 800 pounds RDM across the ranch
No monoculture production: diversity is encouraged across all ecosystems
Grazing Plans to optimize range health, destruction of invasive plant species, ecosystem diversity
Cattle and beef production

No antibiotics
No growth promotants
No herbicides
No pesticides

Work hand in hand with The Nature Conservancy to optimize our shared conservation efforts across the entire Dye Creek Preserve
Avoiding overgrazing and follow holistic management practices
Prescribed Rotational Grazing
Q: Your schedule doesn't seem too keen on off days. Do you ever get away from the ranch long enough for a vacation?
A: The good news (or bad news) is the ranch is always just a phone call away. However, we have worked hard to develop a team of professional stockmen and managers on the ranches that have the experience and training to take care of our animals and handle most situations that will come up daily. We also have a systems-based production model (SunFed THRIVE) that intentionally builds in consistency and uniformity in all we do. This drives high quality ranch throughput and effective enterprise management.
Q: Time for a 3-part question: How does your style of ranching really benefit the land, the cattle and the communities you're in?
A: SunFed Ranch supports and endorses regenerative agriculture as a legacy foundation to improve environmental responsibility, ecosystem enhancement, resilient lands, and thriving communities.
As a cornerstone of our SunFed Ranch Cattle Production System, we endorse and participate in practices supportive of the "Five Principles of Soil Health" and processes defined in the Carbon Underground literature and detailed in the Gabe Brown book" Dirt to Soil".
Specifically, SunFed Ranch engages in each of the following principles and is working to establish metrics to plan for additional system enhancement and further improvement.
Armor – Keep the soil covered at all times

Prevents evaporation
Slows and often eliminates weed seed germination
Protection from soil, wind, and water erosion

Diversity – of both plant and wildlife species

No monoculture production
Encourage ecosystem function
Species diversity – grasses, forbs, shrubs, legumes

Limited Disturbance – limit mechanical, chemical, and physical disturbance of soil

No tillage practice on native or irrigated pastures
No synthetic fertilizers, herbicides, pesticides, or fungicides

Integrated Animals – nature does not function well without animals

Grazing stimulates plants to pump more carbon into the soil
Home for pollinators predator insects, earthworms, and the microbiology that drives ecosystem function
Grazing cycles more carbon out of the atmosphere and drives it back into the soil

Living Roots – maintain living roots as long throughout the year as possible

Utilize upland, bottoms, and irrigable acres for diversity across all seasons
Living roots feed soil biology by providing its basic food source, carbon fuels the nutrient cycle that feeds all plants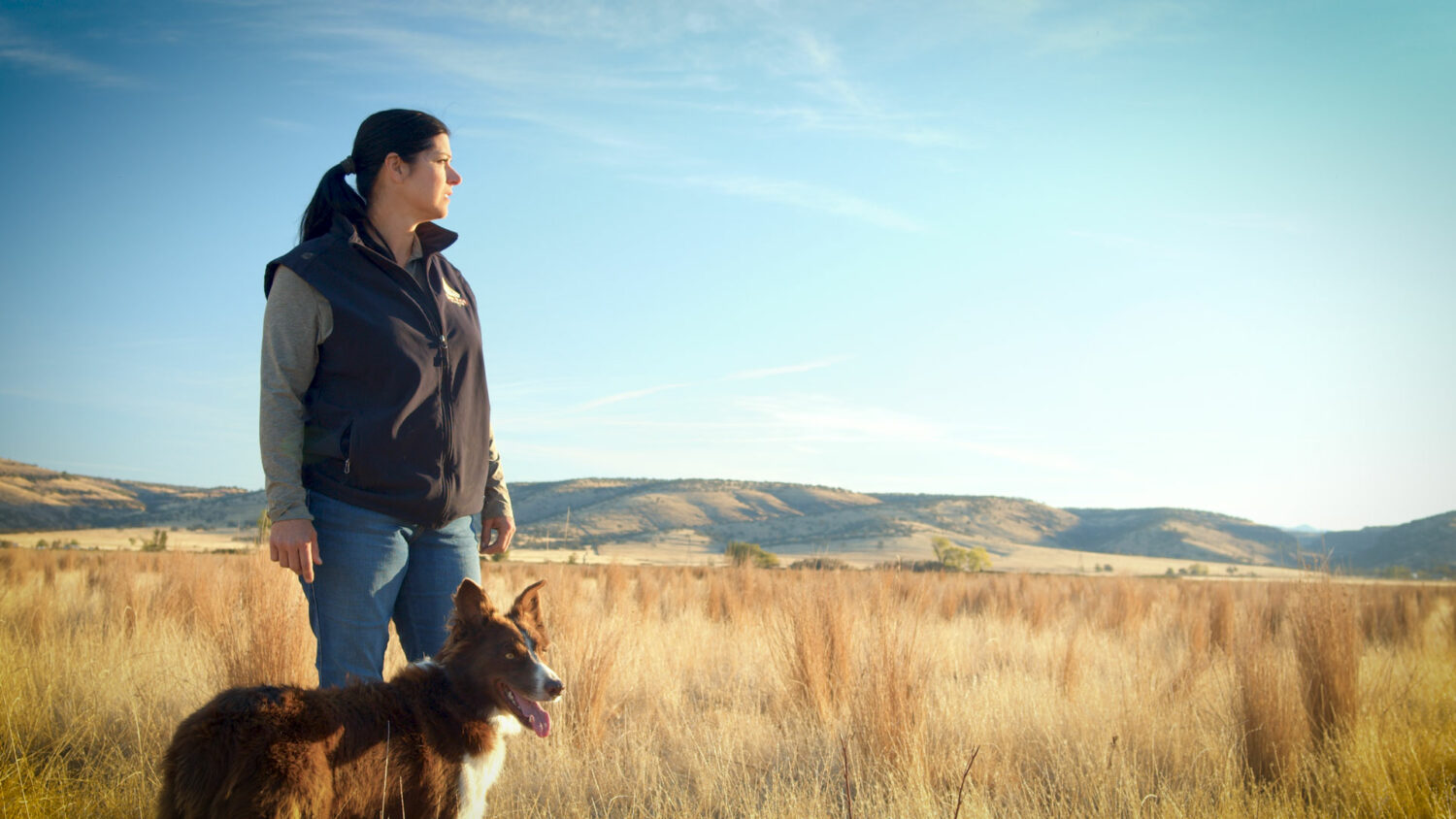 Q: Why do your cattle rotationally graze?
A. The ideal pasture has fertile soil and a variety of nutritious forage plants, grazed at the proper phases of growth for optimal resource management. Rotational grazing is the practice of containing and moving animals through pasture to improve soil, plant, and animal health.
The SunFed Ranch THRIVE rotational grazing system is generally the most efficient way to get the best use of pastures and maximum beef production per acre, as well as being healthier for the land and plants. When done properly, pasture rotation can prevent overgrazing, aid optimal regrowth of plants and allow the same piece of ground to be grazed several times during growing season.
Understanding the growth phases of forage, the amount of residual feed to leave and when the animals need to be moved is crucial, especially with cool-season grasses, or they won't grow back very well. Grazing encourages plants to send out more and deeper roots. Those roots are continually sloughed off to decompose in the ground, boosting soil biomass and fertility and sequestering carbon from the atmosphere. Rotational grazing also helps prevent erosion and agriculture runoff.
Q: Tell us about the flavor profile of SunFed Ranch 100% Grass Fed Beef. How does it taste different from the other options at the supermarket?
A: We produce a premium grassfed beef product that we are very proud of. The SunFed Ranch THRIVE production system is based on a 100% forage and pasture centered diet focused on native annual and perennial grasses along with a mixture of other forages (plants that grow on the ground, such as forbs, brassicas, clovers, etc…) This is more natural for cattle but produces less marbling. Grass-fed steaks also have a much more mineral-heavy taste that is often described as "meatier" or "heartier," which is also a common description of grass-fed texture.
Q: Grass Fed Beef packs a lot more nutritional value than grain fed beef. Tell us about some of the health advantages.
A: In addition to being packed with B vitamins, grass fed beef has been found to be higher in vitamins A, E, and other antioxidants compared to grain fed beef. Grass-fed beef has significantly lower levels of saturated fat compared to grain-fed beef.
Q: We gather you don't like to brag – so we'll do a bit of it for you. Tell us about your recognition as a national champion in horse showing. Tell us about some of your successes?
A: I got my first pony at the age of two and I have been riding horses ever since. My first instructor was the designer of the LA Olympic course and an Olympian. I competed in her first three-day event at the age of nine then, went on to be a Young Rider (Olympic hopeful) for my region.
I showed Andalusians throughout college on a professional level achieving the following awards:
Western Pleasure Open National Champion
Hunt Seat Open National Champion
The Perpetual Dressage horse of the year award (also has my Bronze medal with USDF)Junior Saddle Seat Reserve Champion Junior Horse
Hunt Seat Open Horse of the Year
Junior Performance Horse of the Year
Junior Horse Trainer of the Year
In the last few years, I have switched to the cow horse and cutting arena, winning close to $30k, my most recent accomplishments have been winning the Non Pro Hackamore Championship at the NRCHA Derby, and Reserve Champion at the Idaho Futurity in 2020.